The Waiting Room Lounge - NE | Omaha, Nebraska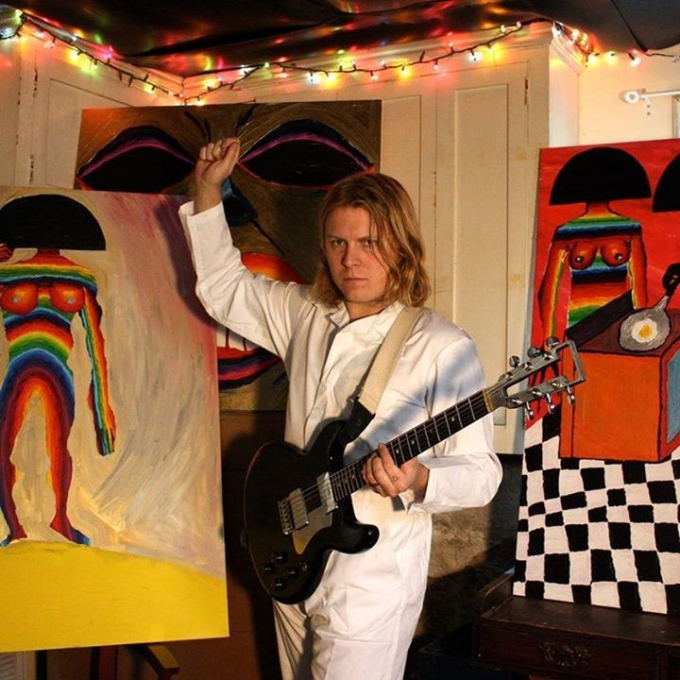 Heads up, GARAGE-ROCK FANS! Ty Segall, the one-man dynamo himself, descends on The Waiting Room Lounge - NE in Omaha, NE, May 7, 2024! Experience this TORNADO of raw sonic energy LIVE, fueling the room with face-melting riffs and untamed vocals. Those familiar with Segall's extensive discography will be kept on the EDGE of their seats, anticipating favorites like "Manipulator", "Love Fuzz", and the indomitable "Finger"! Raw, ROCKING, and REMARKABLY unpretentious, his live performances are nothing less than pure, UNCUT adrenaline! This isn't just a concert, it's a chance to feel every breakneck beat of Segall's wild heart up close and personal. Be part of the magic, the chaos, the UNBRIDLED ENERGY that this multi-instrumentalist invasion promises! This is a show NOT TO BE MISSED! Grab your EARPLUGS, leave your inhibitions at the door, and book your space NOW before tickets vanish into thin air! Because NOTHING compares to a Ty Segall show. Nothing. So, who's coming?
Hey, music enthusiasts! Buckle up and prepare your eardrums for a sonic extravaganza as Ty Segall is heading to The Waiting Room Lounge - NE in our very own Omaha, Nebraska on May 7, 2024. Yes, you herd that right, we're talking about the king of garage rock in our own backyard!
Expect a night of electrifying riffs, raw vocals and that unique gritty sound that borrows from punk rock, no wave, and heavy metal in its fierce execution. You'll see the man himself thrashing wildly on stage, his raw energy igniting the crowd into a maddening frenzy. There's no gig quite like a Ty Segall gig - it's both a throwback to the pureness of raw rock n' roll and a peek into the future of this particular genre.
About Ty Segall
If there's one thing Ty Segall isn't short on, it's talent or energy. The multi-instrumentalist, singer, and songwriter has become a symbol of the independent, do-it-yourself music scene. Known for his raw and energetic performances, Segall has an uncanny ability to transform any venue into the ultimate rock n' roll party.
Since the release of his debut self-titled album in 2008, the Californian native has wowed us with a discography that boasts more than ten studio albums, live albums, EPs, and numerous singles. With each release, Segall has consistently proven that he's a unique force to be reckoned with. Time to reacquaint ourselves with the naturalborn performer who isn't afraid to push the boundaries of rock n' roll.
The Waiting Room Lounge - NE Information
Nestled right smack in the heart of downtown Omaha, The Waiting Room Lounge - NE is a haven for infamous live shows and has been a staple for live music, known for its welcoming atmosphere and its reputation for hosting incredible acts like Ty Segall.
The Lounge boasts a killer sound system and an ambiance that's hard to beat. The stage is perfectly sized for intimate gigs, enhancing the connection between the artist and the audience. I mean, who doesn't want the chance to say they were nearly sweat on by Ty Segall himself? Seriously, it's one of the best joints in Omaha to watch a gig.
Ticket Information
Moving on to the tickets, you can definitely get them at the box office but, let's get real here, the preferred place to pick up resale tickets is none other than Ticket Squeeze. Their prices are constantly competitive and their fees are pretty dang low.
Don't be That Person who waits until the last minute and then has to settle for subpar seats or, even worse, miss out entirely on seeing Ty Segall live. Instead, be The Person who acted swiftly, securing their spot in the throes of the crowd, feeling the pulse of the music shake the floors beneath them.
Take Action
So, are you ready to get your face melted off by a night of pure, unadulterated rock n' roll? Ty Segall is waiting to give you the gig experience of your life. Don't let the opportunity slip through your fingertips. Rock your way to Ticket Squeeze and grab those tix today! There ain't no better way to spend a night in May, folks!